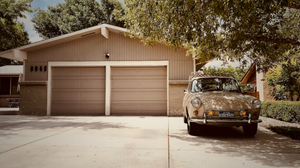 Top 5 tips for levelling up your garage
The majority of residential properties in Australia have garages; and the newer the build, the bigger these spaces tend to be. However, very few of them are put to good use. In fact, garages are often overcrowded, cluttered and dirty. This means that many garages aren't used for their original purpose of keeping your family's care safe and protected from the elements.
Furthermore, when we invest in our garages by turning them into functional spaces, they add a great deal of value to our homes. For example, a recent study found that a well-maintained garage "can add on average 5% to a house value." This is great news for those who are considering moving home in the near future.
As a result, now is the perfect time to make some changes that will level up your garage. This means you can stop viewing it as a glorified storage unit that's full of clutter, and begin putting it to good use. Thankfully, there are many ways in which you can level up this space. For example, you can: 
Change the flooring.

Buy Indoor Car Covers.

Add some lighting.

Get creative with storage.

Replace the door. 
Changing the flooring.
Whether your garage is used primarily for storage or as space to carry out DIY tasks, changing the flooring can be a great way to elevate the space. For example, you could install polished concrete flooring in this space, as it is durable and long-lasting. This means it can put up with a lot of wear and tear without appearing visually damaged, meaning you can enjoy it for much longer. It's also easier to clean should you spill something when carrying out your DIY project, or making some adjustments to your car. 
Buying Indoor car covers.
As mentioned above, the major benefit of having a garage attached to your property is that it provides you with a space to keep your car safe and protected from the elements. However, if you're also trying to use your garage as a DIY/storage space, this isn't always enough. By buying indoor car covers you're giving your vehicle an extra layer of protection, especially when it comes to protecting them from accidental bumps and scratches. 
Add some lighting.
Many homeowners do not install proper lighting in their garages, due to the fact the spaces are used less frequently than other areas of their home. However, failure to ensure the space is well-lit could make it hard to use, especially if you have to weave your way through boxes to find what you are looking for. Furthermore, if you're using this space to work on your car or carry out some DIY, poor lighting could cause eye strain. As a result, now is the perfect time to install some lighting in your garage, turning it into a more functional space. For example, you could lay down some LED lighting strips along the floor to help you navigate your way through the space or simplistic overhead lighting. 
Get creative with storage.
If your garage doubles as a storage unit, it's likely that it currently resembles a maze of boxes and belongings piled into one corner. In fact, the situation may have gotten so bad that there's actually no space for your car whatsoever. You can remedy this issue, and reduce the chances of any of your belongings getting damaged by being more creative with how you store your belongings. For example, you could install shelving units throughout, so that you have more floor space. However, you should also use this as an opportunity to declutter! 
Replace the door. 
Not only does an old damaged door look a little worse for wear, but it could also present a significant safety issue for your home. For example, if it is in some way damaged, it may be easier for people to gain access to your garage or even the rest of your property if they are connected. As a result, now is the perfect time to replace your garage door. However, be sure to invest in a high-quality door made from long-lasting and durable materials so that you do not have to replace it in a hurry. However, if your door is still secure and in good condition, it may be more worthwhile to simply apply a fresh coat of paint.
---